The UCAN Board is comprised of a diverse group of dedicated individuals from the Greater Cincinnati community who share a commitment to animal welfare and to the UCAN mission.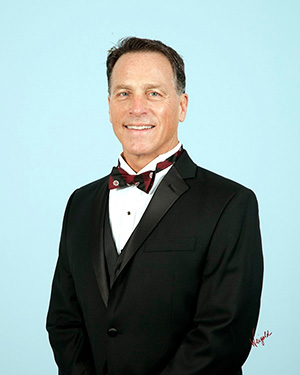 Thomas J. Hattersley, Esq.
Board Chair
---
Tom Hattersley, along with his wife Sharon, have worked with various animal organizations in Cincinnati for over thirty years, including the League for Animal Welfare and STAF. Sharon is UCAN's longest serving volunteer.
Tom is a partner in the business consulting firm Pathway Guidance. Tom has 40 years of varied human resources management experience, having held senior executive positions with The Kroger Co., Cintas Corp., International Paper and Cincinnati Bell. Tom has served on several boards, including privately held companies and a private university.
He has taught human resources management at the graduate school level, holds a law degree from Chase College of Law, Northern Kentucky University, and a bachelors in psychology from Denison University. He has attended executive education programs at Duke University, Michigan University and Harvard University. Tom is certified in a number of personality assessments, such as the Devine Inventory and the Hogan Personality Inventory. He holds a certificate from in the International Coach Federation based on the Enneagram and is a Member of The Enneagram In Business Worldwide.
Native Cincinnatians, Tom and Sharon live in Montgomery with a rescue Siamese Flame Point named Cairo and a rescue Papillon named FIFA.
Julie O'Connell, DVM
Vice Chair
---
Dr. Julie O'Connell grew up on the West Side of Cincinnati, and attended McAuley High School. She then served in the United States Army for 3 years, before attending Colorado State University, where she graduated with a degree in Zoology.
Dr. Julie then moved back to Ohio, to attend the Ohio State University College of Veterinary Medicine. She graduated with her degree in Veterinary Medicine in 1995 and moved back to Cincinnati to practice. She purchased Park Plaza Animal Hospital in 1998.
She has been involved with UCAN since its inception, and within the last couple years has become interested in shelter medicine, lending her expertise in that field to area rescues.Dr. Julie has 5 rescue dogs, 2 of which are foster fails.
Dorothea (Thea) Langsam, Esq.
Secretary
---
Thea Langsam moved to Cincinnati in 2007 and presently works for Fifth Third Bank as the Deputy General Counsel and Senior Vice President for the Commercial Bank and Capital Markets.
She has loved animals all her life, and has been vegan since 2000. Thea began volunteering with UCAN in 2009 and is so proud of the organization's practical, compassionate work to end animal suffering. Thea previously served on UCAN's Board from 2009 to 2016 and in 2019 she rejoined the Board.
Thea's family includes a large lovable mutt, Abe (after Abe Lincoln).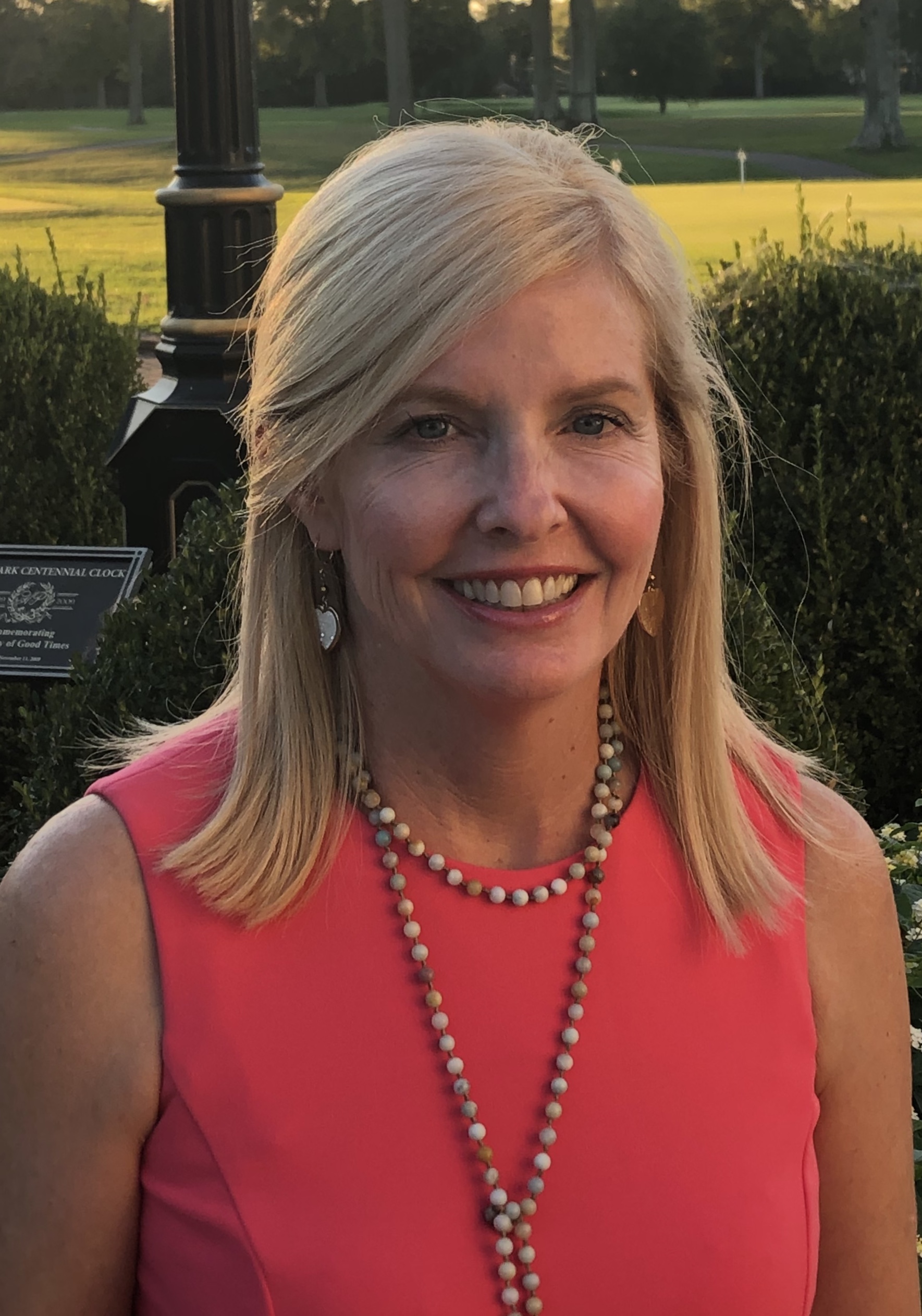 Gwen DiMeo, CPA
Treasurer
---
Gwen presently works at Cassady Schiller & Associates, Inc. as Principal. She is responsible for all aspects of client service.
Gwen is a senior accounting executive with extensive experience in tax, business consulting, audit, and merger and acquisitions. Her experience includes healthcare, manufacturing and distribution, nonprofit organizations, small businesses and high network individuals. She has also served as an outsourced controller for a large healthcare organization and worked in private industry.
Gwen also serves on the Board of Trustees of the Hamilton County Mental Health and Recovery Services Board.
Gwen's family includes her husband Victor, 3 children and 2 dogs.
Linda Richardson
---
Linda Richardson has served as an advocate and volunteer for various nonprofits that benefit animals and a healthy planet for over 35 years. She carried a vision of ending unnecessary euthanasia of healthy cats and dogs and realized her dream as the co-founder of the United Coalition for Animals (UCAN) in 2003.
She had a working career with the Federal government in communications for 32 years. As a great grandmother she hopes to leave a legacy of helping to create a more enlightened and compassionate world for all.
Her pet family includes 3 dogs, two of which were rescued from euthanasia. Rocket is a Blonde Lab (14 years), Max, whose nickname is Spare Parts, is a Mixed Terrier Mix (14 years) and Tipper is a 3 Legged Sheltie (14 years).
Robin Tackett
---
Robin is President of Slice of Stainless, a Cincinnati company that was formed in the early 1990's and sells specialty grade stainless steel sheet and nickel alloys for aerospace, food processing and other uses.
Her passion is saving pit bulls. She has been a long time Foster Mom for the pit bull group, Adore-A-Bull Rescue. In 2015, she founded her own nonprofit called Smith's Pit STOP, to stop the overpopulation of pit bulls by funding free spay/neuter surgery at UCAN and providing education about the overpopulation problem and the importance of spay/neuter. Smith's Pit Stop has subsidized the spay/neuter of over 1,200 pit bulls in the Greater Cincinnati area so far!
Robin has also been on the board of My Furry Valentine, Cincinnati's largest mega-adoption event held over Valentine's Day weekend each year. She is also one of the founding members of the newly formed Clermont Animal CARE Humane Society that took over management of the Clermont County Animal Shelter on January 1, 2018.
Robin is pictured with a lap full of her fosters and has 3 dogs of her own - Lola, Smith and Doogie.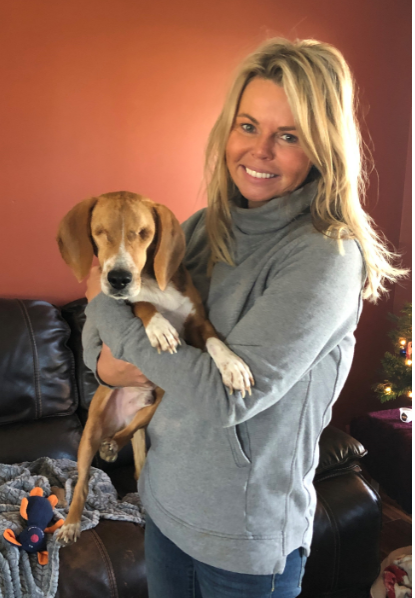 Kelli Sieber, RVT
---
Kelli is a Registered Veterinary Technician (RVT) in the State of Ohio. She has over 10 years' experience as an RVT, working at MedVet Medical and Cancer Center for Pets for over eight years.
She learned about running a county animal shelter over her 3 years as a Board Member of Clermont Animal Cares Humane Society, which operated the Clermont County Animal Shelter. Kelli provided medical support for the foster program and was also the rescue coordinator during CARE's management of the shelter.
She also serves the community as a Board Member of Catholic Residential Services. She is an avid animal lover and acts as a foster to many cats and dogs while they are waiting for their forever home.
Amy Meyer, M.Ed
---
Amy Meyer is the Vice President, Corporate Development with Rhinestahl Corporation. Amy is a seasoned executive with over 25 years of experience in Human Resources, Workforce Development and Marketing. Her experience has been in a variety of industries including manufacturing, medical device, telecom and publishing.
Amy previously served as Executive VP, Human Resources & Organizational Development for AAA Allied Group. She has also held key executive positions with F&W Media, Cincinnati Bell and Ethicon Endo-Surgery. Throughout her career, she has been responsible for talent development and providing workforce solutions for emerging markets. Amy has a Bachelor degree from Miami University in Marketing and Quantitative Analysis and a Master's degree in Personnel, Training & Development from Xavier University.
Amy is the Chair for the Business Advisory Council for Butler Tech, Chair of the Advanced Manufacturing Industry Partnership group for PWC, and a member of the OMA Leadership Council.
Amy and her husband, Greg Johnson, enjoy outdoor activities like hiking, canoeing, and traveling overseas. Amy is a huge Bengals fan and cat lover! Amy and Greg are actively involved with Pets for Patients, SPCA Cincinnati, and Mother Mayflower Animal Haven in helping animals find their forever home.