The Heart of the Clinic is our Amazing Staff
We are very fortunate to have a staff of individuals who believe in and are truly supportive of UCAN's mission. Our staff is dedicated to providing the best care possible for every animal that the clinic serves. Without their experience and tireless professionalism, we could not accomplish what we do every day.
Melanie Corwin
Executive Director
513-762-0144 mcorwin@ucancincinnati.org
---
Melanie has been the Executive Director of UCAN since July 2012. She was a member of the Board of Directors of UCAN for several years prior to that, serving as a Director, then as Vice-Chair and eventually as Chair of the Board. Her focus as Executive Director is grant writing, development, marketing, risk management, and community outreach to help as many pets as possible.
Melanie became interested in spay/neuter after volunteering at a no-kill shelter for 9 years. She became frustrated when after celebrating each adoption, more animals just kept coming in to fill the empty cages. She realized that spay/neuter was the solution, so she became involved with UCAN.
Prior to UCAN, Melanie worked as an attorney in private practice for 25 years, focusing on profit and nonprofit corporate law, general business law and securities law.
She enjoys reading and playing with her rescue animals, senior dogs Blackie and Teeny and three cats, Katniss, Grayson and Calypso, which she rescued from a hoarding situation when they were just a few weeks old. She also loves helping to save lives by fostering cats and kittens for local shelters.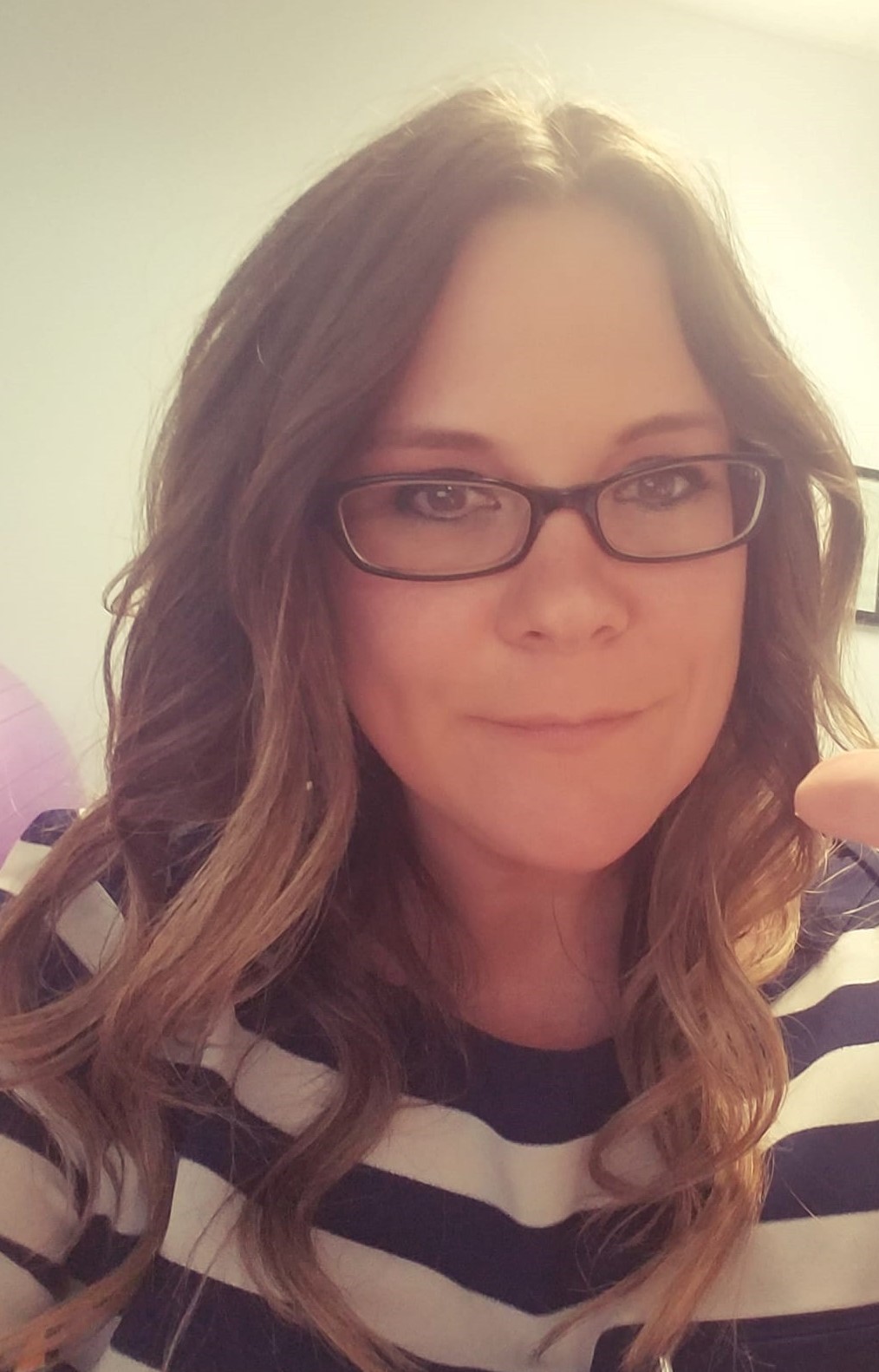 Jessica Klaers
Clinic Manager
513-762-0140 jklaers@ucancincinnati.org
---
Jessica joined us as our Clinic Manager in February 2014. She is primarily responsible for the day-to-day operations of the clinic, our free spay/neuter transport program, human resources, and inventory management.
Before joining UCAN, she gained significant experience in the veterinary field while working for Banfield Pet Hospital for 8 years. She has worked in management for over 25 years. She attended St. Cloud State University where she acquired a major in Psychology and a minor in Sociology.
Working at UCAN has been very rewarding for Jessica. It has been a great way for her to combine the love she has for both people and pets alike.
Originally from Minnesota, Jessica now calls Northern Kentucky home with her super sweet rescue dogs, Olive and Bentley.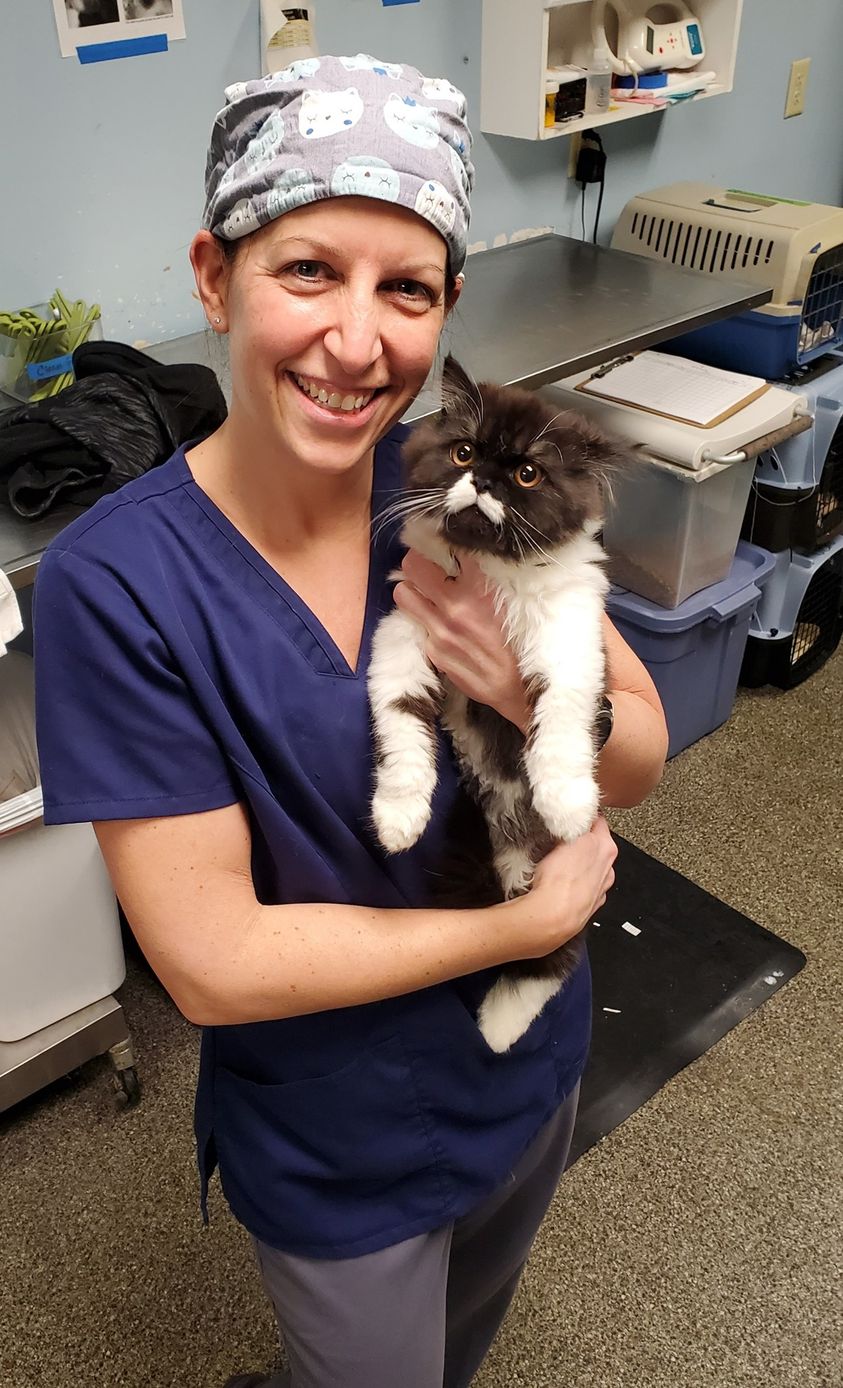 Amy Strabala, DVM
Medical Director
---
Dr. Amy joined us in January 2014, as a spay/neuter surgeon. She later became our Medical Director and oversees all of our medical protocols and medical staff. She is an extremely talented surgeon, expertly handling a variety of types of surgeries in addition to spay/neuter surgeries for our shelter and income-qualified clients .
She previously worked for Banfield Pet Hospital for 8 years, gaining substantial experience in veterinary medicine. Amy has experience in many aspects of small animal veterinary medicine and finds particular interest and joy in surgery and UCAN's mission.
Amy grew up in Northeast Ohio where she graduated with a Bachelor of Science Degree in Zoology and pre-veterinary medicine from Kent State University. She went on to receive her Doctorate of Veterinary Medicine degree from The Ohio State University in 2005.
She has had many pets of a wide variety since a child. She currently has a happy and energetic Lab mix named Indy.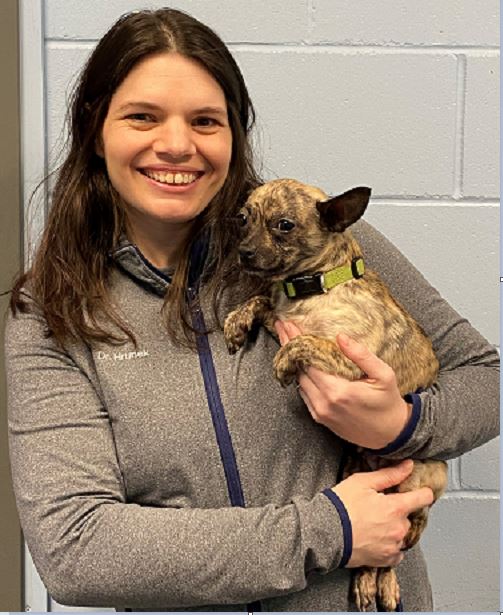 Aimee Hrunek, DVM
Spay/Neuter Veterinarian
---
Dr. Aimee joined our staff in January 2020, when her family moved to the Cincinnati area from Indianapolis. Aimee was previously a surgeon at the Low Cost Spay Neuter Clinic in Noblesville, IN. Prior to that, she provided full-service veterinary care, including spay/neuter surgery, to pets in the Indianapolis area.
She obtained her Doctorate of Veterinary Medicine degree from Purdue University in May 2009. She graduated from Ohio University, Cum Laude, with a Bachelor of Science degree in Biology in November 2003.
Dr. Aimee currently lives in Cincinnati with her husband Mike, daughter Aubrey, and their dog Reis. Outside of work, she enjoys traveling, camping, biking, and exploring the great outdoors with her family.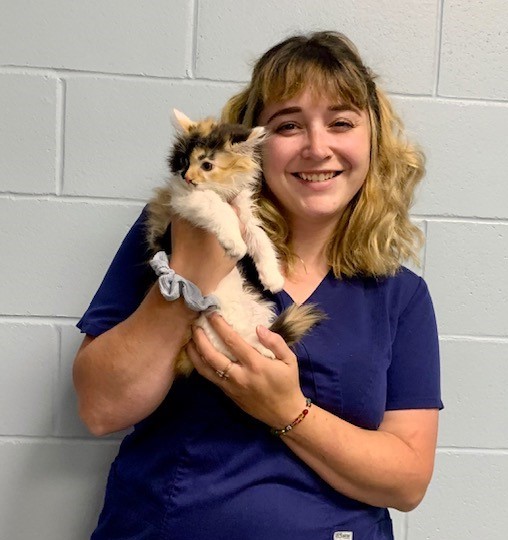 Elsa Gardner
Registered Veterinary Technician
---
Elsa first joined UCAN in January 2019, as a Registered Veterinarian Technician licensed in the State of Ohio. She graduated from Brown Mackie College in January 2014 with an Associate of Applied Science Degree in Veterinary Technology.
Elsa loves being able to help so many animals at UCAN and being a part of UCAN's great surgical team.
She enjoys working puzzles, going to the movies, and spending time with her family. Her family includes two kitties, Luna and Mai Tai, and a poodle mix named Bongo.
Claire Armstrong
Registered Veterinary Technician
---
Claire, a Registered Veterinarian Technician licensed in the State of Ohio, joined us n December 2020. She graduated from Columbus State Community College with an Associate of Applied Science Degree in Veterinary Technology in 2017.
Claire previously worked for Upper Arlington Veterinary Hospital in Columbus, Ohio, a general practice small animal clinic. She has always had an interest in surgery and loves UCAN's goal to provide low-cost resources for people and their pets that need them.
In her spare time, she loves watching movies, camping, and baking. Her family includes her 4 cats, Cali, Chui, Berlioz and Hershey and one Russian Tortoise, Leroy.
Katie Mertz
Registered Veterinary Technician
---
Katie is a Registered Veterinary Technician licensed in the State of Ohio and works primarily in our wellness business taking pet histories, giving vaccines, performing diagnostics, assisting our wellness veterinarian with exams, and making sure wellness appointments run timely and effectively. She is also cross-trained and assists the spay/neuter medical team with surgeries when needed.
Katie's favorite thing about working for UCAN is helping clients and patients that are in need.
In her spare time, she loves to read, spend time with family, hike, camp, and draw. Her main hobby is medical fostering cats and kittens of all ages.
Her family includes her husband, her daughter and five fur babies: a boxer/pit mix named Sindri, a black/white cat named Ineko, a manx named Valkyrie, a tabby named Ruby, and a buff/white cat named Jadam.
Morgan Deno
Veterinary Assistant
---
Morgan has been a Veterinary Assistant with us since January 2018. She preps cats and dogs for surgery, completes surgical records in the Operating Room during surgery, and monitors the "beach" where pets recover after surgery before returning to their kennels. Morgan also provides the comedy relief to ensure staff members have fun while doing their job every day.
Morgan completed her internship at Onslow Animal Hospital in Jacksonville, North Carolina.
Morgan lives in Morning View, Kentucky with her husband Daniel. Morgan's family also includes four fur babies, a Terrier/Beagle mix named Hailee, a black cat named Potter, a brown Tabby named Hobart, and a grey and white Tabby named Bones.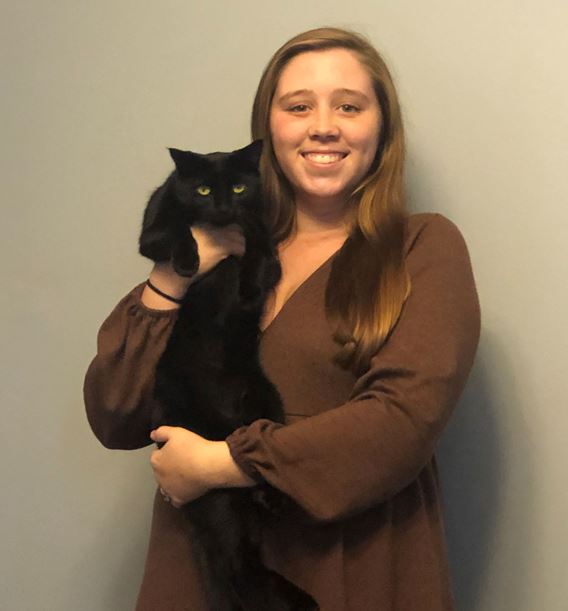 Tessa Wiefering
Veterinary Assistant
---
Tessa assists our Registered Veterinary Technicians in preparing the animals for surgery, monitoring the pets after surgery, and preparing paperwork in the operating room.
Tessa previously worked for All About Animals.
Tessa loves being able to help animals in low-income families. In her spare time, she loves spending time with her husband, reading, and watching television. Her family includes her 3 cats, Goliath, Priscilla, and Aria.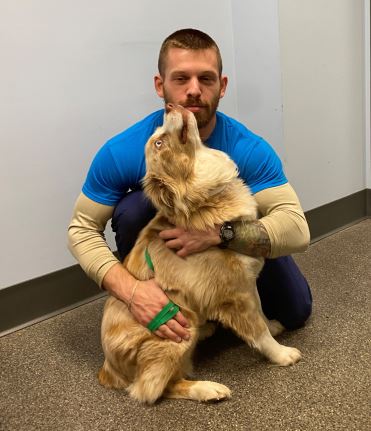 Tyler Neumeister
Veterinary Assistant
---
Tyler joined UCAN in January 2022. He assists our surgical team in preparing the animals for surgery, monitoring the pets after surgery, and completing paperwork in the operating room.
Tyler previously worked for Cincinnati Animal Care and has many years of experience working with shelter animals.
Tyler likes working at UCAN and being able to help so many animals get the health care they need. In his spare time, he enjoys lifting weights. His family includes an American Pit Bull Terrier named Bootsy.
Mindi McCarthy
Surgical Aide
---
Mindi joined UCAN in April 2015. She runs our pack station, cleaning surgical instruments and putting together and sterilizing all of the surgical packs used by the medical team during surgery. She also handles the tons of laundry we go through every day (every cat gets a towel and dog gets a blanket to ensure they stay warm and comfortable during recovery after surgery). She performs a variety of other tasks daily to help the medical team and the animals we serve.
Before UCAN, she worked in the veterinary field as a receptionist or surgical aide for ten years.
Mindi enjoys spending lots of time with her son, Mason, and her two dogs, a Sheltie named Newt and a rescued Chihuahua named Ladybug.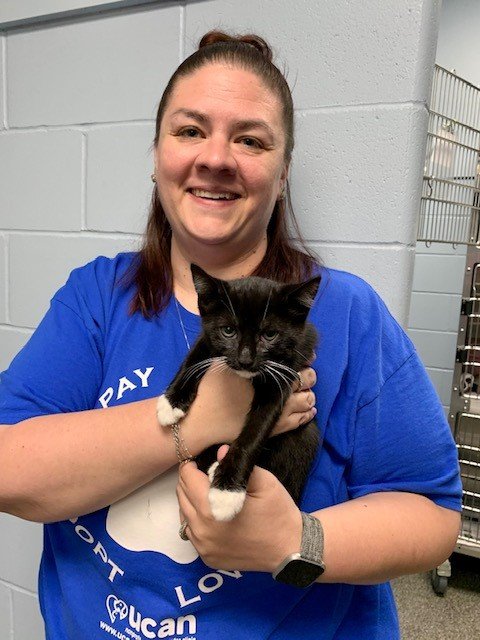 Kelly Patterson
Lobby and Customer Relations Specialist
---
Kelly started at UCAN in June 2017. Her primary focus is answering phones, returning voicemails, and assisting clients in our lobby to ensure all client needs and questions are promptly addressed.
Prior to joining UCAN, she was in the nursing program at Cincinnati State. She then went on to work in private home healthcare for four years.
She lives in Cincinnati with her husband, Josh, and three wonderful kids including her adorable dog, Lola, and four cats, Pretty, Squirrel, Prince, and Milo.
She loves spending time with her family and helping spread the word for UCAN at events.
Erin Bullock
Medical Records and Customer Relations Specialist
---
Erin joined UCAN in October 2013. She performs the invoicing for our spay/neuter clients, oversees the scheduling of clients on our free monthly spay/neuter transports, and helps with many other tasks to ensure our front office operates smoothly. She is also cross-trained as a veterinary assistant and helps the medical team when they need it. She is the best multi-tasker we have ever met and ensures that all clients coming to our clinic obtain excellent customer service.
She is a passionate animal-lover and she and her husband, Edward, have rescued several animals over the years.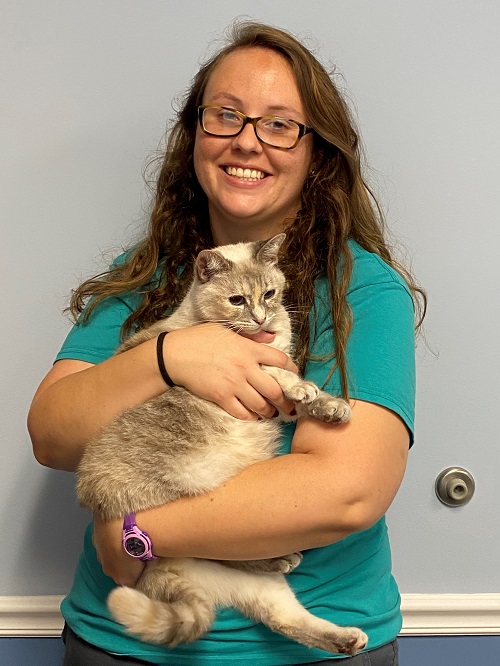 Rachel Gideon
Office and Customer Relations Specialist
---
Rachel joined UCAN in June 2020. She invoices the wellness services that the pets our income-qualified clients receive and assists customers on the phone and in our lobby.
She received her Bachelor of Science in Biology in 2015, from the University of Cincinnati. Prior to joining the UCAN team, she worked as a Park Naturalist for Cincinnati Parks for 3 years.
She has been involved in animal welfare for many years, working or volunteering with several local shelters and rescues. In her spare time, she fosters cats and kittens for Crazy Cats Animal Rescue. She has a pit bull mix named Angie and 3 cats named CeCe, Fred, and Wilma.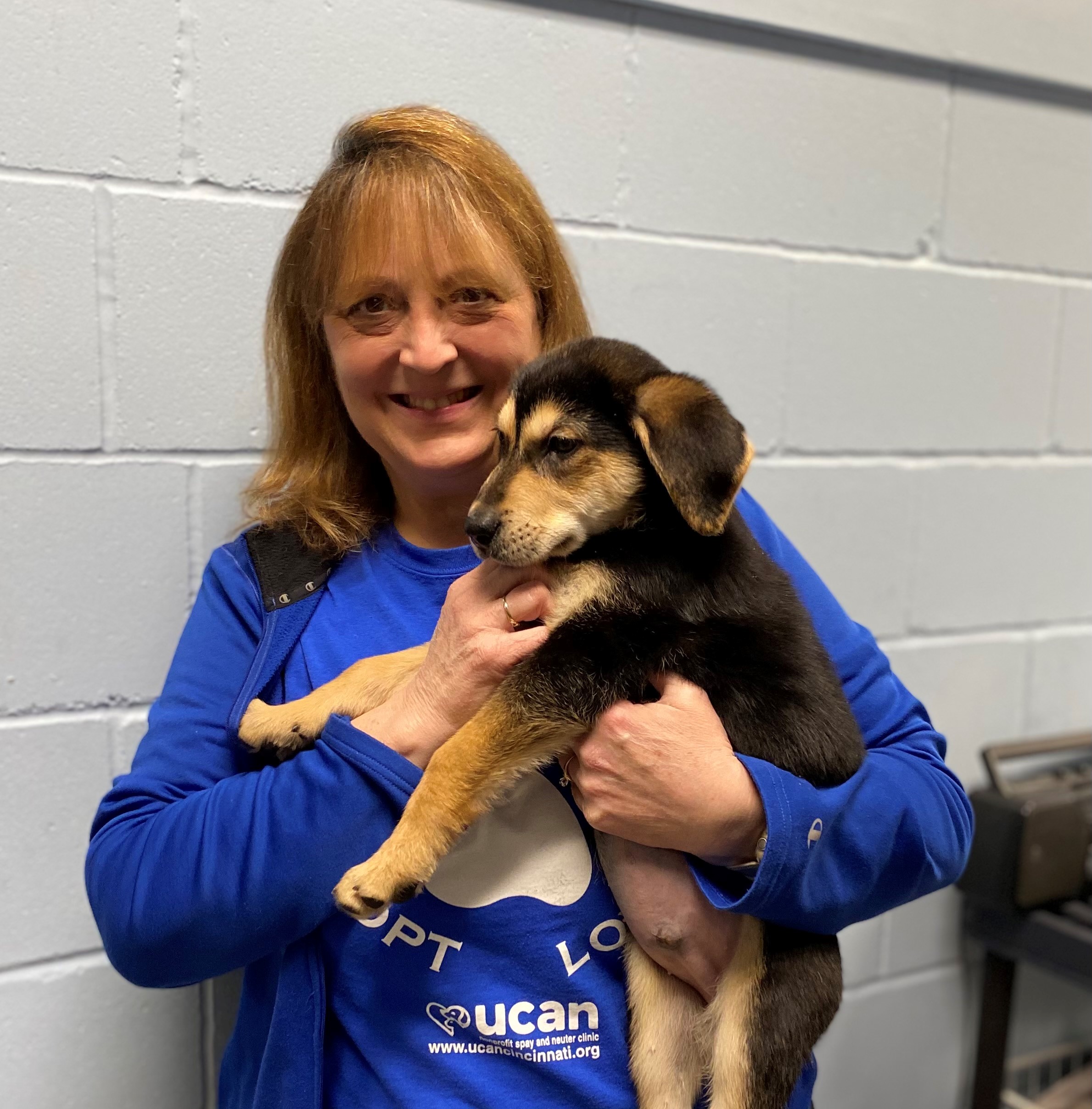 Donna Cruze
Board, Development and Executive Assistant
dcruze@ucancincinnati.org
---
Donna began working as an Executive Assistant at UCAN in 2012. She helps with marketing, donor communications, fundraising events, and much more!
Prior to UCAN, she was an Administrative Assistant to attorneys in two local law firms for over 13 years.
Donna, along with her husband Dale, are natives of Kentucky. Donna and Dale have two grown children, Christopher and Crystal. She enjoys working with all of the farm animals on her children's farms. Donna enjoys being able to help so many people and animals at UCAN.