What Are Feral Cats?
WHAT SHOULD WE DO ABOUT THEM?
A feral or free-roaming cat is one that lives outside, and is not socialized to humans. Feral cats can have the same lifespan as companion cats, and their incidence of disease is just as low. Feral cats can live long, healthy lives—content in their outdoor homes.
Feral cats typically live in colonies with access to food and shelter. An unmanaged colony can become a problem, with rampant breeding and the onset of problem mating behaviors (fighting, yowling, etc.). However, feral cats should not be taken to the animal shelter, as they are not adoptable and will be euthanized.
Catching and killing the cats does not work – when cats are removed from an area, survivors breed to capacity or new cats move in. This is known as the "vacuum effect" and has been well-documented. Download Fact Sheet
---
---
*Vacuum Effect Fact Sheet provided by Alley Cat Allies
Trap-Neuter-Return (TNR) is the most humane and effective method available to end the feral cat overpopulation crisis. The best approach for cats and communities, TNR stops the breeding cycle without unnecessary killing.
1
TRAP
A feral cat colony (a group of cats living outdoors together) is identified and targeted.

---

The cats in the colony are trapped utilizing a humane, live-release trap.

---

We rent traps for a $50 cash deposit, which you get back when the trap is returned.

For more information on TNR and a guide to TNR and Colony Care see Alley Cat Allies.
2
NEUTER
The cats are transported to the clinic for spay/neuter surgery and vaccinations before 11:00 a.m. , Monday-Thursday.

---

The cats have their left ear "tipped" - the universal sign that the cat has been sterilized. Ear-tipping is done while the cat is sedated; the procedure is swift and painless.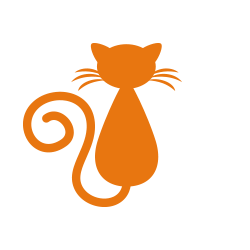 3
RETURN
The "fixed" and vaccinated cats are picked up the day after surgery and returned to their colony to live out their lives.

---

Caregivers feed and care for the cat colony on an ongoing daily basis.
---
WINTER FERAL CAT SURGERY PROTOCOL
Please do not trap feral cats if it is 40 degrees or below.
For their safety, we do not accept feral cats in traps for surgery if it is 40 degrees or below on the day you trap OR if it is forecasted to be 40 degrees or below during the week after trapping (the surgery recovery period).
The only exception is if you have a safe, heated environment in which the cat can recover for 7 to 10 days after surgery, where it will have access to food and water (i.e., a temperature-controlled garage, barn, basement, etc.).
We take the safety of all pets we see very seriously. If cats with shaved bellies recovering from surgery are put back outside in frigid temperatures, they can die of hypothermia or other complications.
Thank you for helping community cats!
---